Meet The Team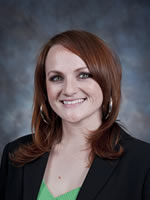 Holly Grzywacz
Chief Operating Officer and Director of Development, LandMark Retail Group
email
In her role as the Chief Operating Officer and Director of Development, LandMark Retail Group, Holly Grzywacz
is responsible for oversight and management of the project management division, including managing a team of project managers and project coordinators, development and implementation of policies and procedures, building and maintaining client and consultant relationships, and involvement in strategic planning. The project management division under direction of Ms. Grzywacz is charged with the deal management throughout the project process, including but not limited to pre-deal due diligence assessments, client project approvals, securing entitlement and permitting approvals from municipalities, and project construction.
Ms. Grzywacz joined Landmark in 2006, soon after its inception, as Project Coordinator, acting as the point person responsible for attaining and maintaining and coordinating the exchange of project information, assisting in project management through entitlements and construction, as well as handling every day office and account management matters. Ms. Grzywacz was then promoted to Project Manager where she was involved in securing client project approvals, and managing projects through the development process from due diligence through construction and store opening. Ms. Grzywacz oversaw the construction of three CVS Pharmacy projects and was involved in the approval and management of sixteen additional projects currently in various stages of the entitlement process.
Prior to joining Landmark, Ms. Grzywacz worked in college administration under the Dean of Student learning and as a grant writer, securing well over $13.5M in grant funding for various college programs. She graduated from the University of California at Davis with a Bachelor's Degree in Nature and Culture & Global and International Studies.
View Next Bio >