Meet The Team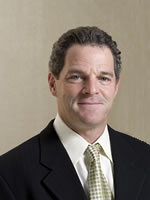 Howard Spunt
Co-Founder and Principal, LandMark Retail Group
email
As Co-Founder and Principal, Howard Spunt
will be responsible for all strategic, operational, entitlement and corporate oversight of targeted real estate sites for new development throughout Southern California, building retail tenant relationships and assisting in the day-to-day operations of the company.
Prior to co-founding Landmark Retail Group, Mr. Spunt served 12 years as the President and Co-Founder of Spectrum Construction, specializing in the construction of shopping centers for national and regional tenants and local developers. Before joining Spectrum Construction, Mr. Spunt served 12 years as the President of an architectural firm focused on commercial shopping centers. During his tenure there, Mr. Spunt gained invaluable hands-on experience in strategic planning, value engineering, resolving challenging entitlement related matters, and negotiating tenant and city issues.
A licensed contractor and member of the ICSC and YPO (Young President's Organization), Mr. Spunt is also actively involved in his community. Mr. Spunt servers on the board for The Foundation for Camp Max Strauss — a non-profit organization dedicated to helping disadvantaged youth — The Chase Foundation who's mission is to support the Chase Child Life program at Children's Hospital CA. Mr. Spunt has two sons. In his free time, he enjoys spending time with his family, golfing, and surfing with his sons, and traveling.
Landmark Retail Group, a new subsidiary of the NewMark Merrill Companies. This new subsidiary will be responsible for identifying tenants who have targeted Southern California as a growth market, and providing development support for that growth.
View Next Bio >